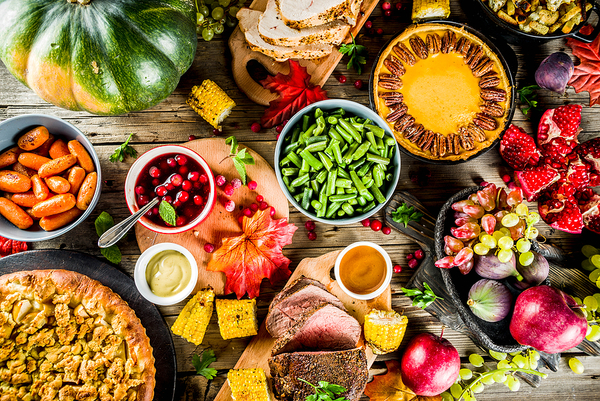 Healthy Thanksgiving Food Options
It doesn't matter if you plan to have a few low-risk family/friends over for Thanksgiving (if your local government permits, that is) or if you're planning on throwing a socially distant Thanksgiving, it's a good idea to have some nutritious options in lieu of the normal comfort food. Keeping your health in mind during this holiday season will only serve you well during this time.
As far as healthy Thanksgiving dish options, first make sure you have your vegetable situation in check. Provide salad options that include spinach and kale, not to mention healthy add-ons like walnuts, almonds, beets, celery, sprouts, radishes, and more.
Next double-down on that veggie foundation and provide a few vegetable side dishes. Veggie casseroles, yam dishes, and broccoli dishes are good side options.
Next, make sure that your source of protein is clean. Going organic is a good idea. Be thoughtful and provide a plant-based protein option for those in your family who do not eat meat.
Chiropractic treatment is a wonderful compliment to a healthy diet and lifestyle. Our treatments aren't just for those who get injured at Holmes Chiropractic. We provide our wellness treatments to members of the entire family experiencing any circumstances life throws their way. Contact us today to learn more about how our treatments can help make a healthier you.