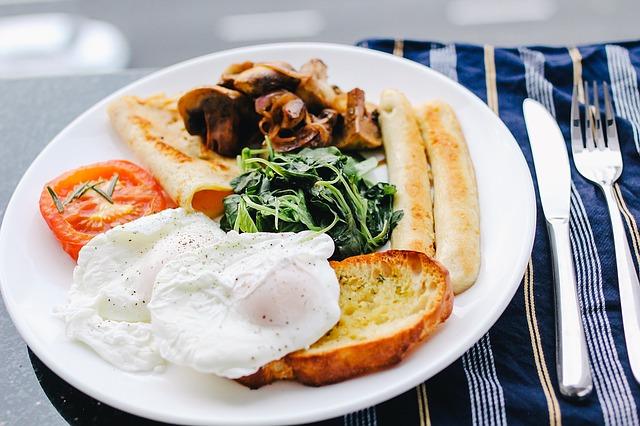 Breakfast and Good Health
What is your breakfast style? From protein hounds to yogurt fiends to the functioning coffee and croissant addict, there are a variety of ways you can choose to start off your day. The important part is that you feed your brain to help break the fast of the night and transition into a day full of productivity or activity. This means that for optimal nutrition, food must be consumed within 2 hours of waking, and the more balanced the better. Eating little to no breakfast is linked to serious health concerns including depression, diabetes and heart disease. Besides this, our well-being is affected when we forego the morning meal. At Holmes Chiropractic, we believe the verdict is clear: we need to start taking breakfast seriously. Breakfast affects us in the following ways:
Weight management: when did people start thinking that foregoing breakfast was a legitimate way to lose weight. The more likely outcome is that your body craves calories later in the day to make up for the deficit that you created, leading you to eat more during the least active part of the day, creating actual weight gain.
Energy needs: you need fuel to get your butt out the door in the morning. While coffee is great for meeting immediate cognitive energy needs, it neglects all other parts of the body.
Cognitive function: your brain is a muscle on its own. If you starve it of key nutrients in the morning, how can you reasonably expect it to function with high productivity and low stress?
Longevity: simply put, eating breakfast regularly is linked to a longer life. As with everything in life, our eating habits should be fluid: rather than depleting it of nutrients then making up for it later, we should hold nutrient levels steady throughout the day.
We would like to see people rekindle their relationship with breakfast time. Carving out a few extra minutes to enjoy a balanced breakfast can make all the difference in your daily state of mind. At our office in Houston, we support you through every health goal, whether it be losing or maintaining weight, rehabilitating and injury or maintaining your daily well-being, give our office a call and start making changes today.
Dr. Randall Holmes, D.C.