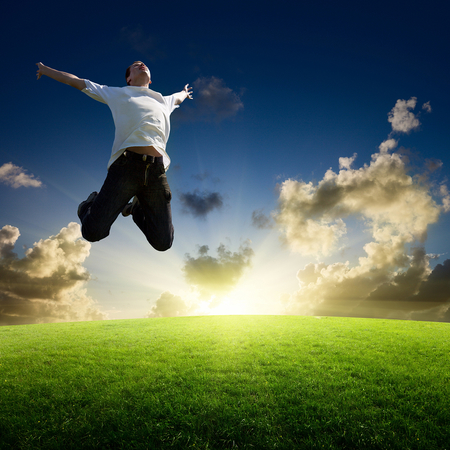 Boost Your Longevity with 3 Easy Tricks
If you're looking to stick around in this life and live it to the fullest, you might be interested in ways that you can optimize your health and give yourself a great shot at living a long, happy, healthy life.
Below are a few easy tricks you can incorporate into your daily routine that have been shown to help boost your health and vitality on multiple levels.
Ease Your Mind
Meditation is a key component of many successful individuals' daily routine and you should try to make it yours. You don't have to get all ritualistic with it, either. Just find a way and a place where you can sit and quiet your mind for 10-20 minutes. You'll catch yourself thinking, to be sure, especially when you first start out. Don't be hard on yourself, just identify the fact that your thinking and let your thoughts drift away along your stream of consciousness.
Exercise Smarter
Instead of simply lifting weights, incorporate some vigorous cardio. Learn a new skill or sport. When you exercise 3-5 times a week you'll achieve more restful sleep and have a more positive mindset.
Eat Well
Make it a point to start eating clean, whole foods. Pay close attention to your diet and incorporate plenty of veggies and clean protein. Stay away from sugars and processed carbs.
Chiropractic treatments have also been shown to help people live healthier, happier lives and also provides drug-free pain relief to injuries and daily wear and tear. Contact Holmes Chiropractic today to schedule your consultation in order to learn more.